1919-1920, the Days After
Duration
90 min and 52 min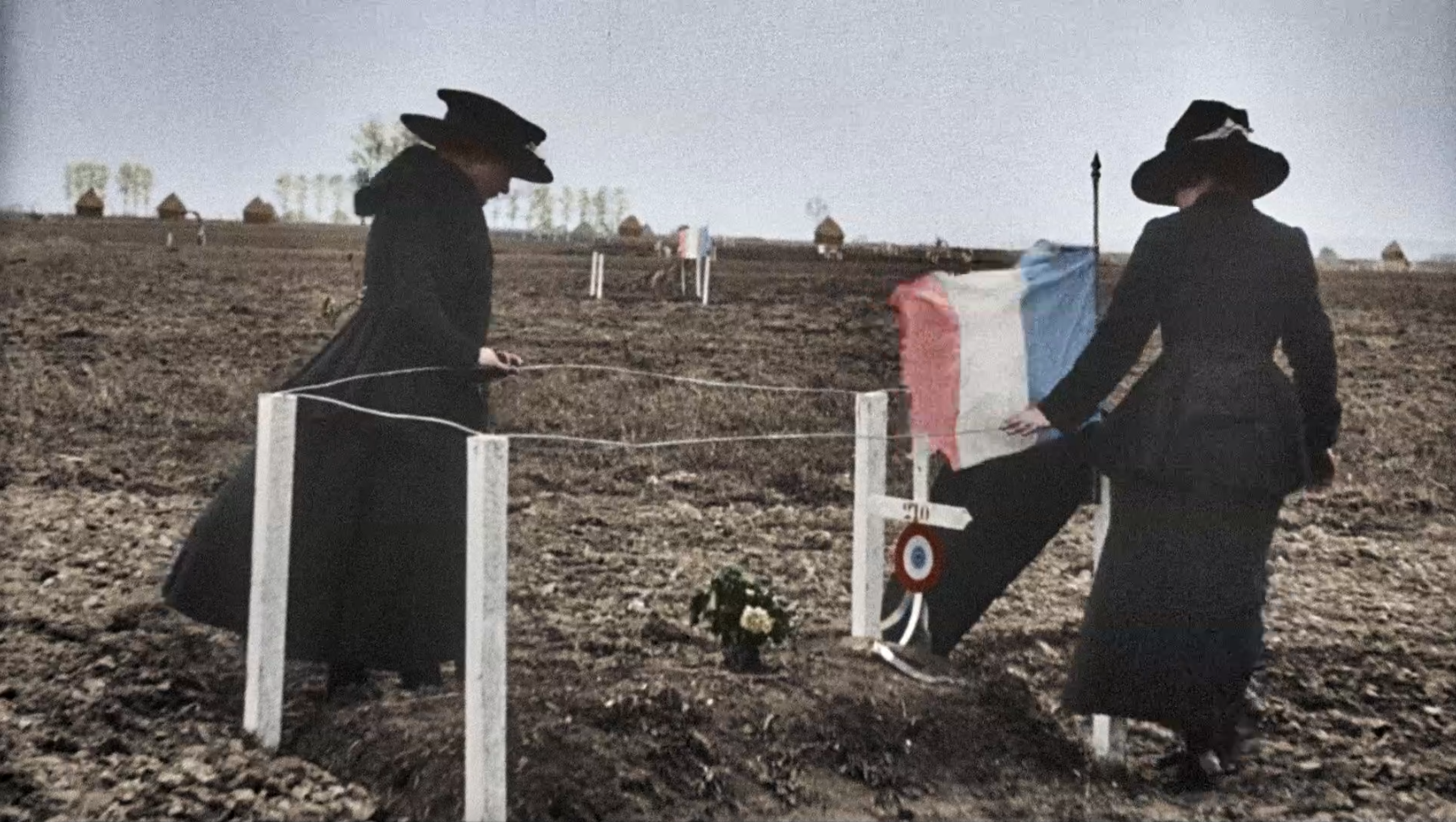 Synopsis
On November 11, 1918, the announcement of the armistice caused immense joy, in proportion to the four years of uninterrupted suffering that the French had just experienced. 4 million men died or disappeared. The wounded and mutilated are counted by hundreds of thousands and the number of disabled exceed one million. In the northern and eastern parts of the country, entire territories have been wiped off the map. Even though it has recovered Alsace and Lorraine, France is a wounded country. There's a strange similarity between the smashed landscapes and the broken faces. Between the country and its inhabitants. Wherever you look, the war, even when it is over, casts its shadow. And yet... we must rebuild.
How does an entire society recover from such a cataclysm? How can we live a peaceful life again when violence has become part of everyday life? How, after winning the war, do we win peace? All in archive, this film recounts the first two years of the immediate post-war period, from the armistice of November 11, 1918 to the tribute to the Unknown soldier on November 11, 1920.
Director
Gabriel Le Bomin
Executive producer
Dominique Tibi
Distributor
sales@rocheproductions.com
Coproduction
Établissement de Communication et de Production Audiovisuelle de la Défense (ECPAD)
A captivating portrait of France in a very particular moment.
With the help of striking images, Elsa Lepoivre tells the rich and moving story of the post-war period 14-18.
A successful dive into French society after the First World War thanks to archive films and photos, all told by Elsa Lepoivre of the Comédie Française.
Awards and selections
Best feature film award at The Montreal International History Film Festival - FIFHM 2020
Official selection at FIGRA "Terre(s) d'histoire" Le Touquet (France) 2020
Selection at Pessac International History Film Festival 2019