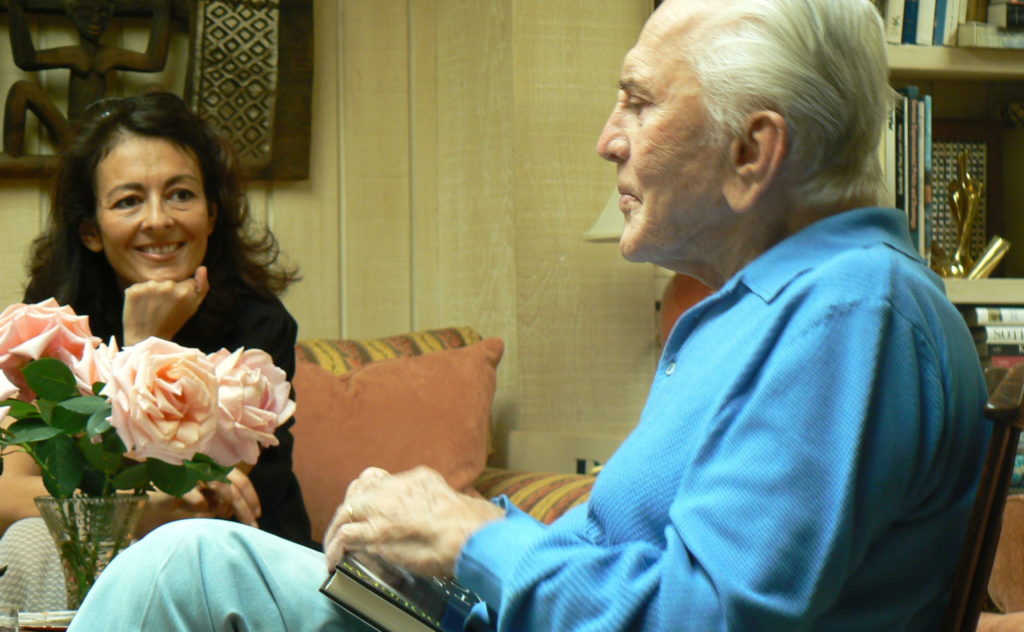 Independent production company
Roche Productions
Our story
Founded in 1995 by Dominique Tibi, Roche Productions is a premium documentary production company for television. "Roch", which in Hebrew means head and knowledge, constitutes the DNA of the company as demonstrated by the quality of its editorial line on the themes of history, politics, society, culture and discovery.

Synonymous with quality and diversity, Roche Productions has surrounded itself with talented directors, renowned in France and abroad.

The company collaborates with all the partners of French television (Arte, France Télévisions, Canal +, Planète, TF1, M6, Public Sénat, LCP, Histoire, Toute l'Histoire, Voyage and soon the new digital platforms) and international television (BBC, Channel 4, Discovery, National Geographic, NHK, ZDF, SVT, NRK, Viasat, Radio-Canada, RTBF, TSR…). Its films, broadcast worldwide, are regularly awarded and nominated in the most prestigious festivals, as well as praised by the press.
President and executive producer
Dominique Tibi
Production
Sabine Naccache
Lisa Gallet
Artistic direction and development
Kévin Quillévéré
Mathilde Castéran
Production administrator
Emilie Renard
Roche Productions
Multiple and prestigious signatures
Patrick Barbéris - Adrien Benoliel - Julien Bur - Gilles Cayatte - Jean Crépu - Vincent de Cointet - Cécile Denjean - Jean-François Delassus - Jean-Charles Deniau - Marc Dugain - Philippe Faucon - Blanche Finger - Eric Guéret - Patrick Jeudy - William Karel - Nino Kirtadzé - Philippe Kohly - David Korn-Brzoza - Sergueï Kostine - Claire Laborey - Pascale Lamche - Gabriel Le Bomin - Luis Leitao - Cyril Leuthy - Pavel Lounguine - Nicolas Maupied - Stéphane Moszkowicz - Robert Mugnerot - Iossif Pasternak - Jérôme Prieur - Pola Rapaport - Jean Christophe Rosé - Philippe Saada - Pierre-Henry Salfati - Benjamin Stora - Alain Tasma - Antoine Vitkine
Multi-awarded productions (in alphabetical order)
César, Vision du réel, European Film Academy Award, Festival du Film Américain de Deauville, Festival international du film d'histoire de Pessac, Festival des créations télévisuelles de Luchon, FIGRA, Focal International Awards, Barcelona Sport Film, Festival international du film d'histoire de Montréal, Festival de la fiction TV de La Rochelle, Trophées des arts Afro-Caribéens, Lauriers de l'Audiovisuel, Globes de Cristal, 7 d'Or, Festival du Scoop et du journalisme.











Films broadcast all over the world
Argentina
Armenia
Australia
Austria
Belarus
Belgium
Brazil
Canada
Chile
China
Croatia
Czech Republic
Denmark
Egypt
Estonia
Finland
Germany
Greece
Iceland
Iran
Ireland
Israel
Italy
Japan
Latvia
Lithuania
Middle East
Mexico
Morocco
Netherlands
Norway
Poland
Portugal
Romania
Russia
Saudi Arabia
Singapore
Slovakia
Slovenia
South Africa
South Korea
Spain
Sweden
Swiss
Taiwan
Thailand
Tunisia
United Kingdom
United States
Argentina
Armenia
Australia
Austria
Belarus
Belgium
Brazil
Canada
Chile
China
Croatia
Czech Republic
Denmark
Egypt
Estonia
Finland
Germany
Greece
Iceland
Iran
Ireland
Israel
Italy
Japan
Latvia
Lithuania
Middle East
Mexico
Morocco
Netherlands
Norway
Poland
Portugal
Romania
Russia
Saudi Arabia
Singapore
Slovakia
Slovenia
South Africa
South Korea
Spain
Sweden
Swiss
Taiwan
Thailand
Tunisia
United Kingdom
United States